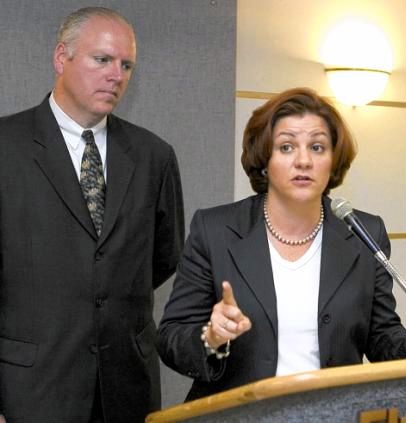 Christine Quinn Compromised On Reproductive Freedoms For Women
A passage from Chapter 8 of ''Roots of Betrayal : The Ethics of Christine Quinn'' about Christine Quinn's ascension into the speakership of the New York City Council :
For Christine to make these giant leaps in power after less than six years in the City Council, she had to cut deals. The winners weren't going to be the voters, who were still naively waiting for Christine to be a source of top-down support for bottom-up community empowerment. Instead, the winners were going to be the power brokers, the insiders, the lobbyists, and the political operatives on whose backs Christine climbed to further her own position in government. For example, in the weeks leading to the formal announcement that Christine had clinched the speakership, Christine co-hosted a fundraiser for Rep. Joe Crowley, a weak supporter of reproductive freedom for women. Rep. Crowley had succeeded Tom Manton in Congress, and Mr. Manton expected his subjects, which now included Christine, to express loyalty to the members of his political machine. Even though Christine kept brandishing her myth as an advocate for, among other things, abortion rights, the LGBT activist and social critic Bill Dobbs told The Village Voice that Christine was motivated to help Rep. Crowley "solely to win Manton's support and the Queens delegation." It was no coincidence that the higher up the totem pole that Christine climbed, the more glaring the betrayals to her own political ethics became. The rationalizations of Christine's supporters became all the more bold, as well. Michael McKee, the controversial tenants' rights activist, who was called on to provide more and more political cover to Christine, expressed his support to Christine for her contradictory support of Rep. Crowley. "Does it bother me ? No," he told The Village Voice.