Bloomberg To OWS: "You Want Broken Bones ? We'll Accommodate You."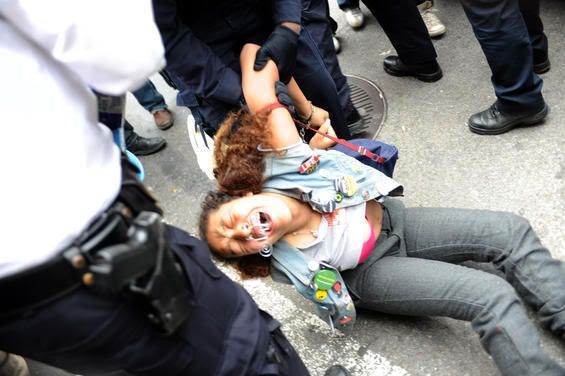 Five days after Mayor Michael Bloomberg issued a threat against #OccupyWallStreet activists, activists went on a march from Liberty Square to Union Square. The dual purpose of the march was in opposition to police brutality and a call for the resignation of NYPD Commissioner Raymond Kelly.
Oddly enough, the peaceful protest resulted in even further police brutality, including physically violent tactics by the NYPD against the protesters, leading to one 16 year old peaceful activist suffering from a broken arm, as pictured above. No comment, yet, of course, from Christine Quinn, in regards to the NYPD's on-going campaign of police brutality against peaceful activists.