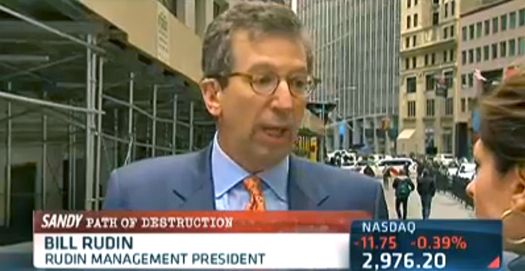 Bill Rudin said that it would be safe to close St. Vincent's Hospital, which was the only Level I Trauma Center and full-service hospital in the Lower West Side of Manhattan. He and his billion-dollar real estate development company got easy building permits, zone-busting waivers, and approvals from New York City Council Speaker Christine Quinn. At the time, Mr. Rudin and Speaker Quinn said that if people in Lower Manhattan became sick, or if there was a mass civilian trauma event, patients could be transported to Bellevue Hospital, which was the next closest Level I Trauma Center.
But the aftermath of hospital evacuations at NYU Langone and Bellevue Hospitals following destruction by caused by Hurricane Sandy expose the risks of the Rudin Condo Conversion Plan approved for St. Vincent's Hospital.
Note that the NYC Marathon would have three giant electricity generators, which would be used for the media tent, meanwhile, NYU Langone and Bellevue Hospitals had to be evacuated due to backup generator failures.
Watch this NBC News report about the hurricane destruction. Note that Mr. Rudin is a sponsor of the NYC Marathon, and he wants the Marathon to still take place this week-end, even though first responders haven't yet finished recovering all the dead bodies on Staten Island, or, for that matter, ensuring public safety or providing emergency care to the people rendered homeless by the tsunami of the storm surge and flooding.