Bloombo Dicto : ''I'm All Coked-Out on Sugary Drinks''
"If New York City Mayor Michael Bloomberg gets his way, soon you'll have to buy your Coca-Cola from a guy in an alley," reported Benjamin Domenech over on American Thinker.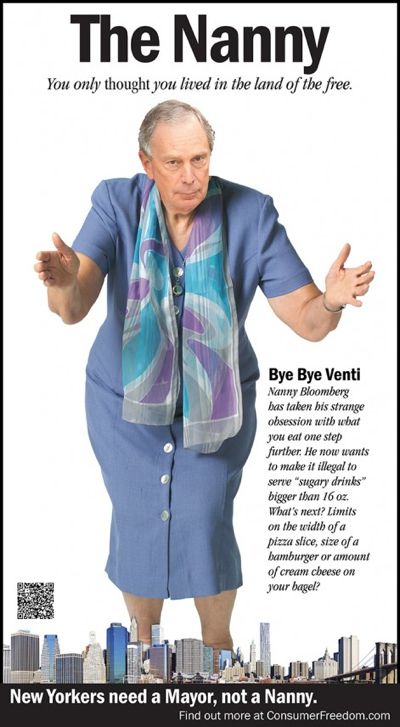 Meanwhile, now the ''Sugary Drinks Nanny'' has decided to become the ''Ganja Nanny'' to a new generation.
Make a pledge today to support Roots of Betrayal : The Ethics of Christine Quinn on Kickstarter.